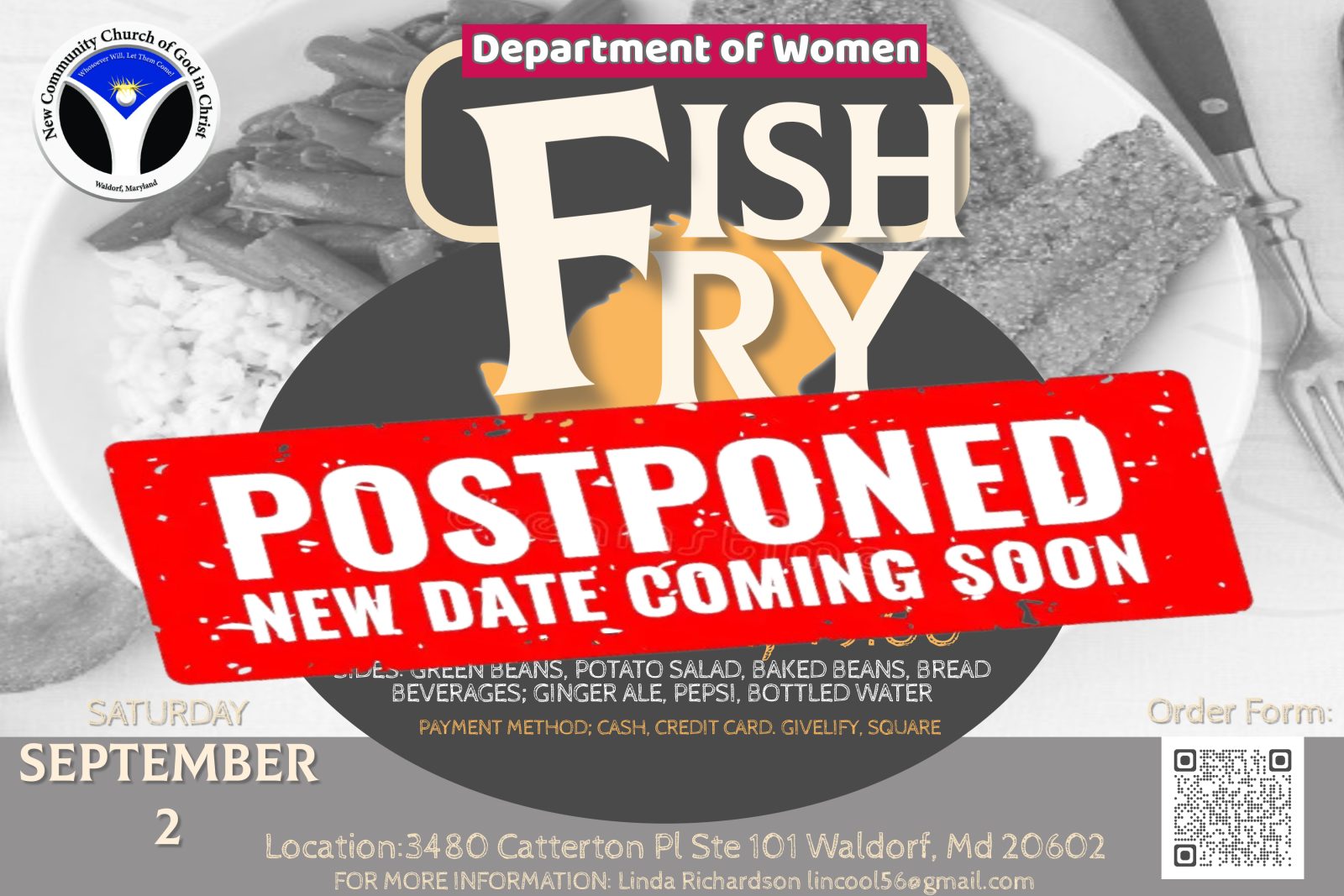 Depart. of Women Fish Fry
The Department of Women Fish Fry event, initially scheduled for this weekend, has been POSTPONED.  Rest assured, we're working on rescheduling and will promptly inform you once the new date is confirmed.  Your understanding is greatly appreciated.  Please see Sis. Linda Richardson for more information.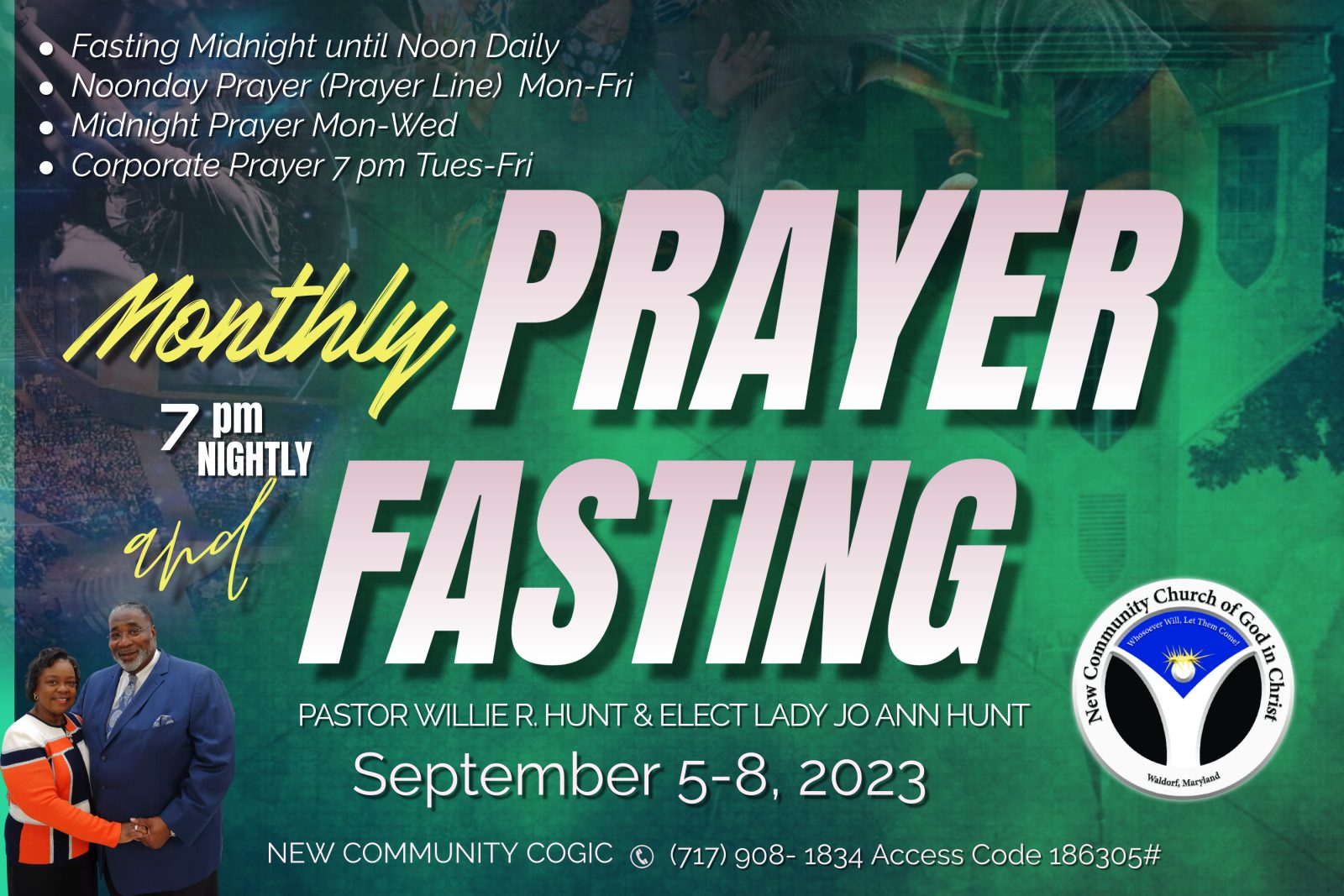 Our 'Monthly Prayer & Fasting' will occur September 5 - 8, 2023.  Services will begin @ 7 pm nightly.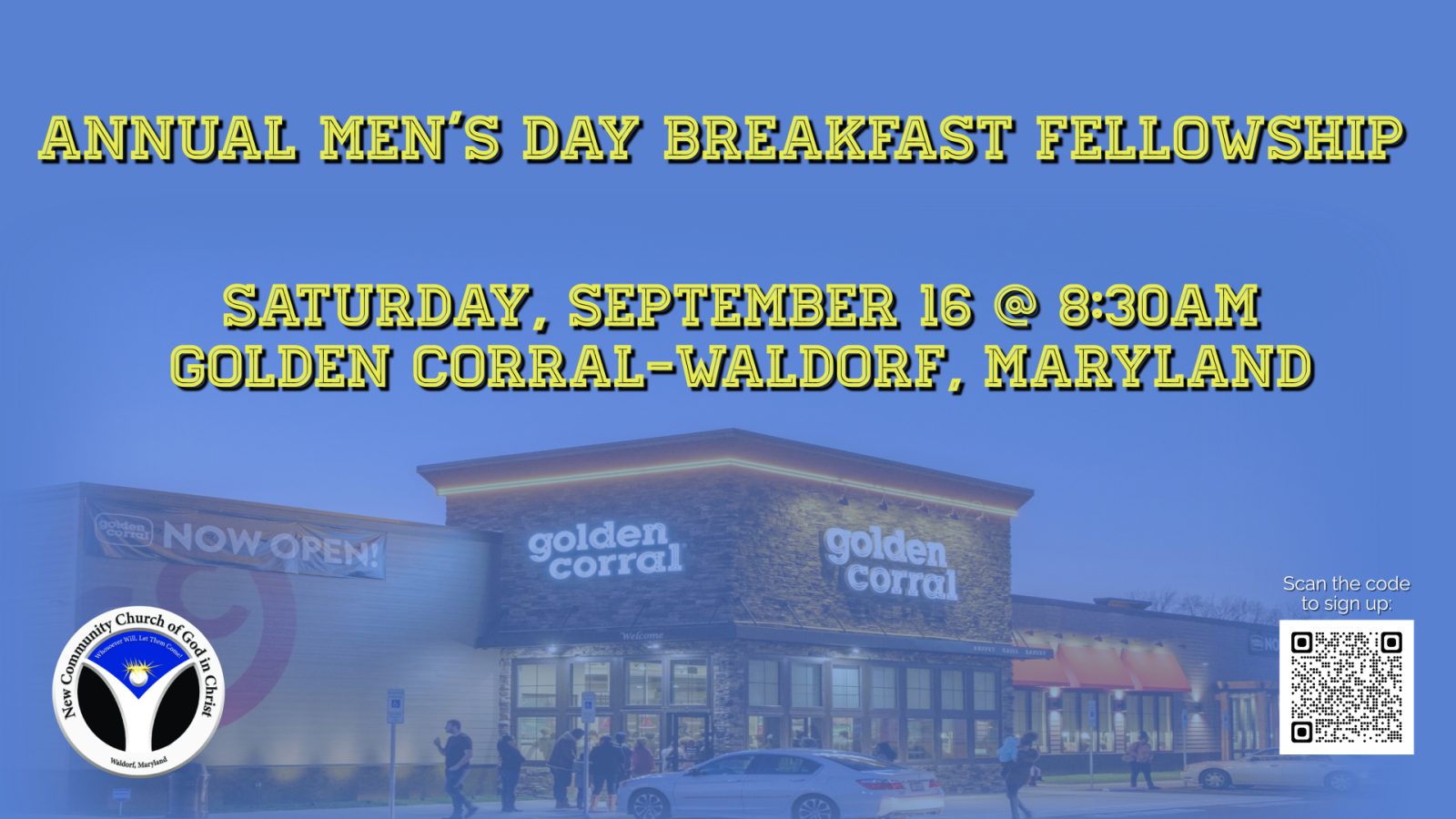 Annual Men's Day Breakfast Fellowship
On Saturday, September 16, @ 8:30AM, the NC Men's Department is having a Breakfast Fellowship at Golden Corral-Waldorf, Maryland.  Come out for a morning of good food, fellowship and fun!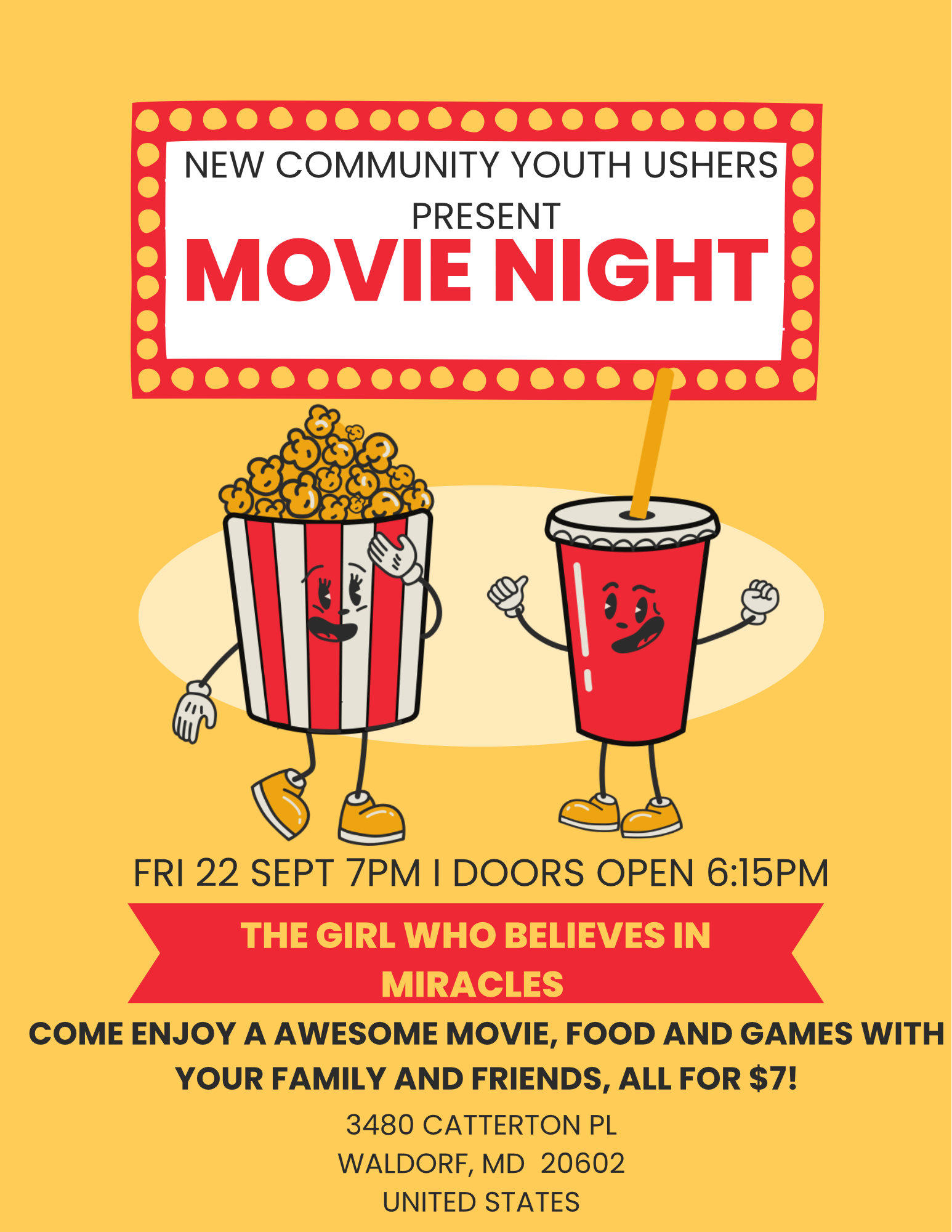 Youth Ushers Present Movie Night
Come out on Friday September 22,  at 7 PM to see the movie, "The Girl Who Believes In Miracles."  The doors will open at 6:15 PM.  Come enjoy a Awesome movie, food and games with your family and friends.  All for $7!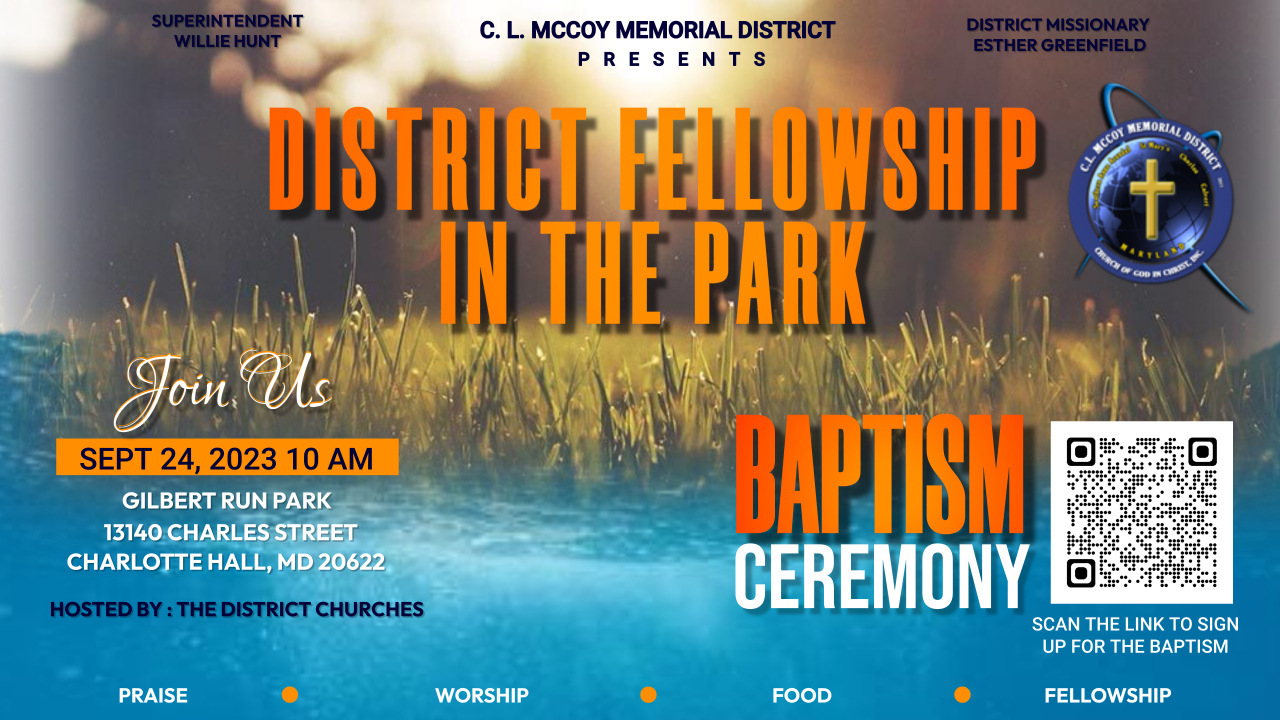 Join the C. L. McCoy District churches on Sunday, September 24, at 10 a.m. for Fellowship in the Park! Save the date and join us at Gilbert Run Park for a 10 a.m. service, Baptism, food, fellowship, and fun. We want everyone to join in on that day. Wear your jeans, as this is a dress-down event! If you have a New Community Shirt, we invite you to represent and wear your New Community attire! After the 10 a.m. service, we will have a Baptism ceremony. If you would like to be a candidate for Baptism, please see the sign-up sheet in the foyer. And after Baptism, get ready for fellowship, food, and fun! We'll see you in the park!
33 Years of Pastoral Ministry
On Sunday, October 1, 2023 and October 15, 2023, we will have services for the Elect-Lady and Pastor of New Community-COGIC, to celebrate, "33 Years in Pastoral Ministry!"